GRE Application Procedure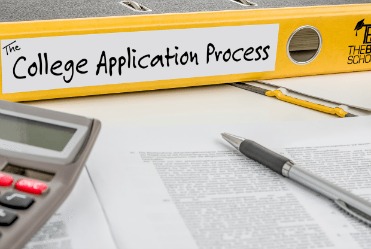 The graduate application process for the prospective graduate students should be planned nearly 9 to 12 months prior to the actual date of the enrollment.
Most of the graduate schools in the USA operate either under the semester or quarterly system and the deadlines are typically 2 to 3 months ahead of the deadlines for domestic students in the US. Therefore the graduate student should have his / her plans layed out clearly and effectively to avoid any loss of time in this graduate application process. Graduate application procedure as a whole deals with a lot of documents both financial and personal. A good thumb rule would be to start the graduate application at least 1 year ahead of the date of enrollment.
Since most of the graduate schools vary in their respective admission requirements we have tried to put together the most general and necessary information required for the prospective graduate students.
For any student aspiring for a Master's or doctoral degree, the prospect of examinations is not overly frightening. If it was so, then he/she would not aspire for another degree. The GRE or the Graduate Record Examination, however, is a test which can turn out to be daunting even for the most brilliant student. This is not because the test itself is very difficult. On the contrary, it is competitive and should be looked upon by the student as an opportunity to prove his/ her mettle.
Additionally, it will better the student's chances for the prized assistantship and other financial aid. It is crucial to remember that academic ability and intellectual caliber is the crucial factor in this test, as it is taken for ascertaining suitability for further study and knowledge enhancement.
Three months of preparation are usually deemed enough to guarantee a satisfactory score in the three sections of a general GRE which evaluate the verbal, mathematical and analytical competence of a candidate. There is also a subject-specific GRE also, which is required for eight subjects in some universities.
The significant difference which marks this test as unique and of vital significance for the student seeking admission in higher education abroad is the fact that the academically, this test is looked upon as an accurate indicator of the candidate's caliber. The increasingly number of higher education seekers are continuously pushing up the minimum scores deemed acceptable. These currently are in the range of 260-340 for the better universities and colleges.
The adaptive nature of the test provides solace in the sense that it will adapt itself to the candidate's level of knowledge and the difficulty levels will be consummate with his ability. The advantage of the GRE is to compliment the student's other educational records and achievements. It provides a common comparative ground on which the college or university can evaluate the large pool of applicants.
The GRE should be taken in the spirit of competition and as a definite indicator of one's intellectual acumen. It is imperative for the student to attempt it with as much seriousness as a final examination, if not more. The score will not only secure you admission, but will be a reference point for your entire career. So make it count.
Visa Procedures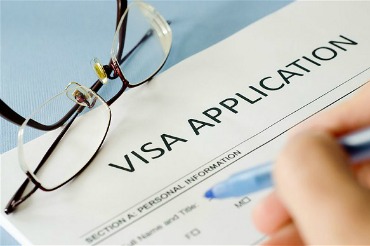 Types of Visas
There are generally two types of visas available for students wishing to study in the US.
F-1 Student Visa
J-1 Exchange Visitor Visa
With an F-1 student visa, you are allowed to seek employment in the US after completing your study there. But with a J-1 visa, you have to return to your home country and cannot enter the US again for atleast two years. Check with the American consulate for more information regarding these types of visas.
In most countries, first time student visa applicants are required to appear for an in-person interview. However, each embassy and consulate sets its own interview policies and procedures regarding student visas. Students should consult Embassy web sites or call for specific application instructions.
Keep in mind that June, July, and August are the busiest months in most consular sections, and interview appointments are the most difficult to get during that period. Students need to plan ahead to avoid having to make repeat visits to the Embassy. To the extent possible, students should bring the documents suggested below, as well as any other documents that might help establish their ties to the local community.
To allow time to overcome any unforeseen problems that might arise, students are encouraged to apply for their visas several weeks before they plan to travel. Students should not apply more than 90 days before the registration date noted on the I-20.
It is important to remember that applying early and providing the requested documents does not guarantee that the student will receive a visa. Also, because each student's personal and academic situation is different, two students applying for same visa may be asked different questions and be required to submit different documents. For that reason, the guidelines that follow are general and can be abridged or expanded by consular officers overseas, depending on each student's situation.
I-20 form and F-1 visa stamp.
Once you are admitted to a University, they will send you an I-20 form. The I-20 form is a legal document that entitles you to apply for a student visa at the US Consulate. If your application is successful, then the Consulate will stamp your passport with a F-1 student visa stamp.
Needed for a Student Visa Application
All applicants for a student visa must provide:
A Form I-20 obtained from a U.S. college, school or university. Please be sure to give us all four pages of the I-20 form. The form must also be signed by you and by a school official in the appropriate places;
A completed nonimmigrant visa application form (OF-156) with photo for each person applying. A separate form is needed for children, even if they are included in a parent's passport. These forms are available at the Embassy at no charge.
A passport valid for at least six months after your proposed date of entry into the United States;
A receipt for visa processing fee. A receipt showing payment of the visa application fee for each applicant, including each child listed in a parent's passport who is also applying for a U.S. visa, is needed
All applicants should be prepared to provide:
Transcripts and diplomas from previous institutions attended;
Scores from standardized tests required by the educational institution such as the TOEFL, SAT, GRE®, GMATTM, etc.;
Financial evidence that shows you or your parents who are sponsoring you have sufficient funds to cover your tuition and living expenses during the period of your intended study. For example, if you or your sponsor is a salaried employee, please bring income tax documents and original bank books and/or statements. If you or your sponsor own a business, please bring business registration, licenses, etc., and tax documents, as well as original bank books and/or statements.
Applicants with dependents must also provide:
Proof of the student's relationship to his/her spouse and/or children (e.g., marriage and birth certificates.)
It is preferred that families apply for F-1 and F-2 visas at the same time, but if the spouse and children must apply separately at a later time, they should bring a copy of the student visa holder's passport and visa, along with all other required documents.
F-1 student visa validity duration
When you enter the United States on a student visa, you will usually be admitted for the duration of your student status. That means you may stay as long as you are a full time student, even if the F-1 visa in your passport expires while you are in America.
For example, if you have a visa that is valid for five years that will expire on January 1, 2001, and you are admitted into the U.S. for the duration of your studies (often abbreviated in your passport or on your I-94 card as "D/S"), you may stay in the U.S. as long as you are a full time student. Even if January 1, 2001 passes and your visa expires while in America, you will still be in legal student status. However, if you depart the U.S. with an expired visa, you will need to obtain a new one before being able to return to America and resume your studies. A student visa cannot be renewed or re-issued in the United States; it must be done at an Embassy or Consulate abroad.
Visa application fee and visa fee
Each visa application has to be accompanied by a non-refundable fee of $45. If you are granted a visa, then you are required to pay a fee of $75. Payment has to be made in the form of a bank draft.
IAP-66 Form
If you are receiving financial assistance from a university in the US, then they might send you an IAP-66, rather than an I-20 form. With an IAP-66 form, you get a J-1 or Exchange Visitor category visa. This visa comes with a stipulation that you have to stay in your home country for two years.
Sponsor's Letter
If relatives or friends are sponsoring your education, then you'll need a notarised affidavit of support from them clarifying their relationship with you and their commitment to pay for your education. You will also need to supply a statement of their annual income, bank statements and other financial assets.
Granting of Visa
When you are granted a visa, you will immediately be asked to submit your passport. You can then collect it the evening of the same day.
CutOff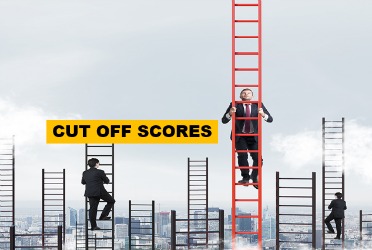 Why GRE Cutoff
In general US Universities display the minimum GRE Score required for admission to Graduate School. Some universities have average GRE scores required for admission. Usually students search for GRE Cutoff for the program they plan to apply ( gre cutoff for computer science, gre cutoff score for electrical engineering, ..) But, that data cannot be found for all the colleges in America.
The habit of looking for cutoff came from the format followed in India. Cutoff score is the lowest score, below which students will not be considered. For example if the cutoff score is 89/100 then students applying for admission below 89 will not be considered for admission. So, students applying for US Universities tend to believe that all the colleges and universities in United States will have GRE cutoff score.
GRE Cutoff Doesn't Exists
GRE Score is not the only factor that is considered to admit a student for Masters degree. Along with GRE Score so many other factors ( College Admission Essay, Letter of Recommendation, Academic background,..) are taken into account. So, universities don't have a specific GRE Cutoff score.
Some schools have minimum GRE requirements. But, that's not hard and fast rule. If minimum require GRE Exam score is 310 and student with GRE score of 295 can still apply for admission. If they have strong academic credentials, which will be considered in place of lower GRE Score.
So, stop searching for GRE Cut-off Scores and start searching for Average GRE Scores. You have better chances of finding some universities and department's Average GRE Exam score.
Do's & Dont's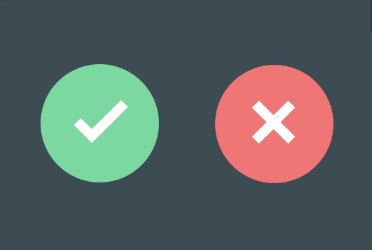 A Ready Reckoner :
A successful entry into a U.S. based M.S. needs a lot of meticulous planning in advance. This information is primarily meant for engineering graduates. If you have decided to do an M.S. after your B.E., you should start preparing right from the second year. A typical schedule would look like this:
Second year of B.E.
Have a passport ready or apply for one
Gather enough study material and information on GRE, TOEFL etc.
Start preparing from the fourth semester itself.
Third year of B.E.
Book your GRE, TOEFL dates sometime during July with the TOEFL date lagging GRE by a week.
Decide on the program (area of interest) and the universities based on various factors.
Take your GRE and TOEFL between your sixth and seventh semester.
Final year of B.E.
Based on your GRE and TOEFL scores, start applying to your chosen universities before December (during your seventh semester).
After you receive admits, decide which university you are going to join.
After you receive your I-20, get all other documents ready. Also block your airline ticket through a travel agent.
This is also the time for applying for an educational loan or scholarship.
Post B.E.
Book for a visa date sometime during June (before the last week).
Keep your fingers crossed!
After getting the visa, Take an student insurance and get other materials ready.
Last Minute Checks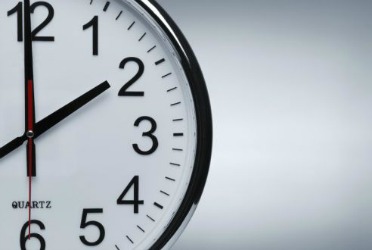 A typical day in the life of a student seeking admission to a premier university
Meeting the deadlines respectfully
Sending admission packets through courier or on-line depends upon the top universities individual requirements.
Follow up on letters of recommendations (LOR) requested from :

Two people-On professional platform for GMAT students.
Three people- 2 professors and a trainer or former employer for GRE students.

Put the final finishing touches to the final draft of the updated resume with proper formatting.
Send the Statement of Purpose (SOP).
Essays projecting the right content for the top-league universities.
E-mail the national coordinator of a Non Governmental Organization (NGO). Have been associated as a volunteer for last two years. Request for an experience certificate as required by university.
Make sure packages for university are ready and everything is in the appropriate envelope and dispatched on time
Imagine the tension, hassle, anxiety and endless coordination, ceaseless writing, relentless proof reading, distraction and exhaustion following this schedule for one day entails. And then multiply it by at least 6 months (at a conservative estimate).
The student with Wisdom Mart saves the wading through this whirlpool of activity. Each part of the process is as critical as the next and postponement, procrastination, carelessness or delay is not an option. At Wisdom Mart, we guide and hand-hold you through the rigorous process. Take care of the coordination, following-up, admission deadline tracking university selection, resume formatting, writing essays, drafting recommendations ,dispatching of documents etc. in addition, the services include keeping track of the deadlines, updating database to cover all changed or altered questions, fool proof collection and dispatch of each separate document, completing the packaging etc. We also take the load of proof reading, spell-checking, ideation and actual writing off your shoulders and leave you with the time, energy and enthusiasm to enjoy the process, instead of dreading, resenting and ducking the nitty-gritty. Last but not the least the rigorous preparations for mock interviews.
The admission process is an essential and intricate process, which prepares the student for the extended educational experience which follows it. It need not be a time of anxiety and hectic activity; it can be a time which you look back upon as an educative, elevating and enlightening experience. We will help make it just such a memorable occasion.
When to take the GRE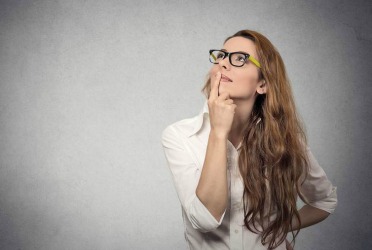 Ideally applications are made to Fall only in the good colleges. You should have your GRE score in hand by 31st August.
Deadlines of many good colleges:
1 Nov - For international applicant for a few top colleges 1 Dec - For most ivy leagues and topmost 15 to 31 Dec - For all remaining good or decent 15 Jan to 15 February - For all remaining average or decent colleges 15 February+ = think of applying next year. Very few options
If you are thinking of admission into a top college or are looking for PhD, you need to communicate with the professors and believe me the entire process takes much time. You need atleast minimum 1 month for selecting the universities, based on your interaction with professors
For many fields MS is not offered by top universities - only PhD
PHD advantages:
Opportunity to do wonderful research and get more exposure without other worries
All top colleges offer only PhD
Increased chances for admission
No fees to pay - study without worries
Additional stipend - salary for doing research and teaching
In rare circumstances can leave in 2-3 years with an MS (not recommended)
MS disadvantages:
Less opportunities to do graduate research
No good college offers MS
Less chances of funding
Little exposure - you will gain nothing except an admit into US
Only advantage of MS - finishes early
Deadlines for giving GRE
If you are giving your GRE after 1 Nov, then you are heading for serious trouble, and ideally you should forget about applying to any top university.
Apply as early as possible. If you start early and finish your communications with professors in the month of October, finish all your applications by 15 November.
Preparing SOP needs atleast 15 days.
Recommendation letters: Professors take time to fill online ones. Don't waste till last moment.
Transcripts: have many transcripts ready before November
Resume preparation, SOP modification for each individual university is a highly time consuming process. Finish your GRE and get your scores before 1 to 15th October to have time for all these processes if you are applying for a PhD
Identify areas of interest - or the specific field your desired future career for example regenerative medicine in biology or artificial intelligence in CS.
Try to have strong theoretical basis in that. Do strong laboratory or research projects in the field while in college...
Win 2 to 3 national level technical paper presentations. Participate in as many as you can in the field of your interest (which you want to pursue your further studies in)
80% is excellent so don't worry about acads. B.Tech or BE is more than sufficient to enter a PhD and most of the new PhD admits are bachelors. Have atleast above 65% for eligibility
Try to present technical papers at IIT's and communicate with IIT professors and try to do research under them. If you do a research project at IIT, its 50% as good as passing out from there.
If you are able to present any original research paper at international conference, your paper will be published in international journals. All universities give most importance to these and your chances are increased by nearly 50%.
Ideally 2 safe colleges should be decided by consultant as per his experience, and you should apply to atleast 4-5 other good colleges, acc to interaction with professors and 1-2 dream colleges. Many good colleges have no application fee. Try them out
If you have money apply to 14-15 colleges. 2 safe, 6-7 top, others good
Gov registered post - 15 to 30 days - 200 Rs (untraceable)
Gov speed post - 10 days - 475 Rs. (can be tracked on internet)
Private courier - 4 days - 750 Rs. (can be tracked on internet)
Plan your application accordingly. ETS provides you a service to send your scores to any 4 universities. You should plan and mark accordingly before giving the tests.
That will save you around 650 x 4 x 2 = Rs. 5200 later for GRE & TOEFL score reporting
For PhD in technical or science backgrounds: No extra curricular activities are needed except if they have won you awards at University, State or National levels.
Community service is given importance, but try to link it with your technical issues in your SOP... This is not MBA, and you need to give in facts and figures for your research work or capabilities and talk practical to the point. If you don't have any research experience, projects or achievements to flaunt, then only you should give fundas.